We have a number of resources, links and literature that you may find useful within this page. Contact each source to make further inquiries.
Useful language resource
Portuguese is the recognised official language of Cape Verde, both written and verbally. The Portuguese language is the main language taught in schools in Cape Verde. The local language is Creole, but the dialect differs on each island. It's advantageous if you speak Portuguese, however, those that speak Italian, Spanish or some French may be understood. English is now taught in a number of schools.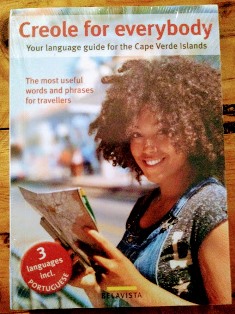 Resources available for translations
You would be best making any inquiries verbally or in writing in Portuguese. Hotel staff on the tourist islands of Sal and Boa Vista will speak a number of languages .
There are officially recognised translators on the islands, some may be listed on Government websites. Translation services may also be available via the Cape Verde Embassy.
There will be people on islands that may offer a translation service however, they may not be officially registered. Documents translated for legal purposes should be performed by registered translators. If you prefer to use a Lawyer (Advogado), a list of Advogados for Cape Verde can be found on: www.oacv.cv
Newsletters from Expats Cape Verde
Newsletter subscribers will be the first to receive news from Expats Cape Verde. Although we are currently unable to produce regular newsletters we will circulate some news from time to time. The first issue was in 2009 and they had previously included useful resources, literature and links. We currently send out a joint news type email on occasions through our sister site 'Cape Verde Tips'.
Internal Links
Project Biodiversity works constantly to help protect the environment and turtles on Sal Island. About 'Project Biodiversity' on Sal Island.
External Links
You can learn languages online with Babbel : About Learning Portuguese using Babbel