Project Biodiversity would like to inform the Expat Cape Verde readers about the work we do on Sal Island.
Our vision is to create a world in which humans and nature can thrive together; where communities practice sustainable use and management of natural resources and are committed to protecting them – ultimately giving back in return.
Our mission drives to implement conservation programmes that foster a model for sustainable growth by protecting Cabo Verde's natural ecosystems and paving the way for a more vibrant community – one that is both environmentally conscious and economically strong.
The turtle conservation project
Whilst many will be familiar with Project Biodiversity as "the turtle project" there has been huge growth in the last five years of operation. As the turtle conservation project has developed from strength to strength, Project biodiversity has also focused on the implementation of conservation in other aspects.
Sea bird monitoring project
The seabird monitoring project, initiated in 2017, works to monitor the resident Osprey population and has discovered Cabo Verde's largest nesting population of Red-Billed Tropicbirds, which we continue to monitor.
Education and Community Outreach team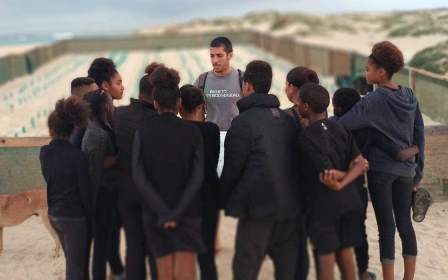 Alongside this, our education and community outreach team have developed a strong relationship with Sal's community centres and schools, teaching all things conservation to the next generation of Cabo Verdeans. Most recently, Project Biodiversity has developed a project focusing on working with the community of Pedra de Lume, ranging from turtle conservation to guardians of the sea; an initiative focused on sustainable fishing, all with the aim to benefit and empower the community based in Pedra de Lume.
With five successful years under our belt, we look forward to the next five, with new projects in the pipeline and a lot of ambition yet to fulfil. In the meantime, we invite you visit our website to learn more about Project Biodiversity on Sal at https://www.projectbiodiversity.org/projects
Internal links
Some useful links for readers – Links and Literature