It's been a while since my last newsletter, December 2022. I've recently been sending my news out via Mailchimp. However, the conditions to my news circulation have changed in a few ways. I also understand that links on the Mailchimp 'Free Plan', may now disappear within 72hrs. For this reason, I have shared the The 'News from Sal Island – May 2023' as 'News' on Expats Cape Verde website. News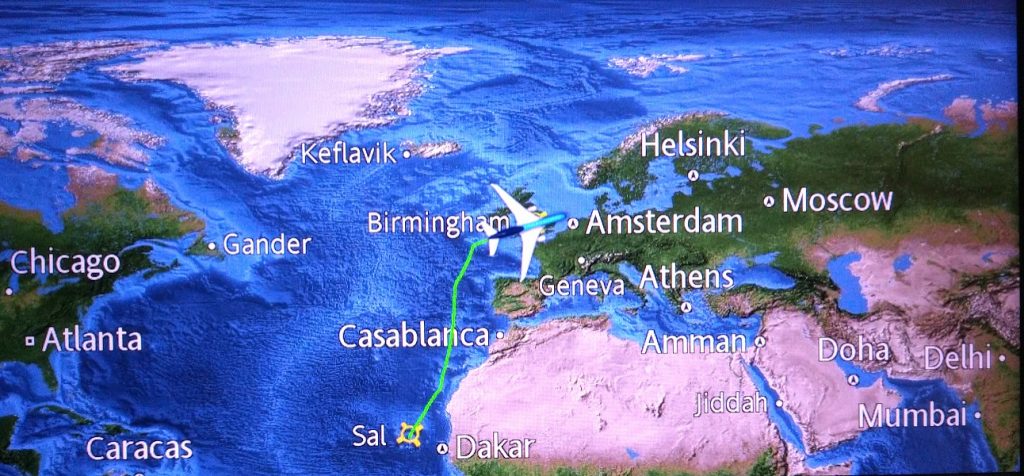 I travelled from Sal back to the UK at the end of April. On this occasion and, for the first time, I'd be flying back to Birmingham on the 'Dreamliner'. I must say, it was a really nice experience, more leg room and a shorter flying time than usual.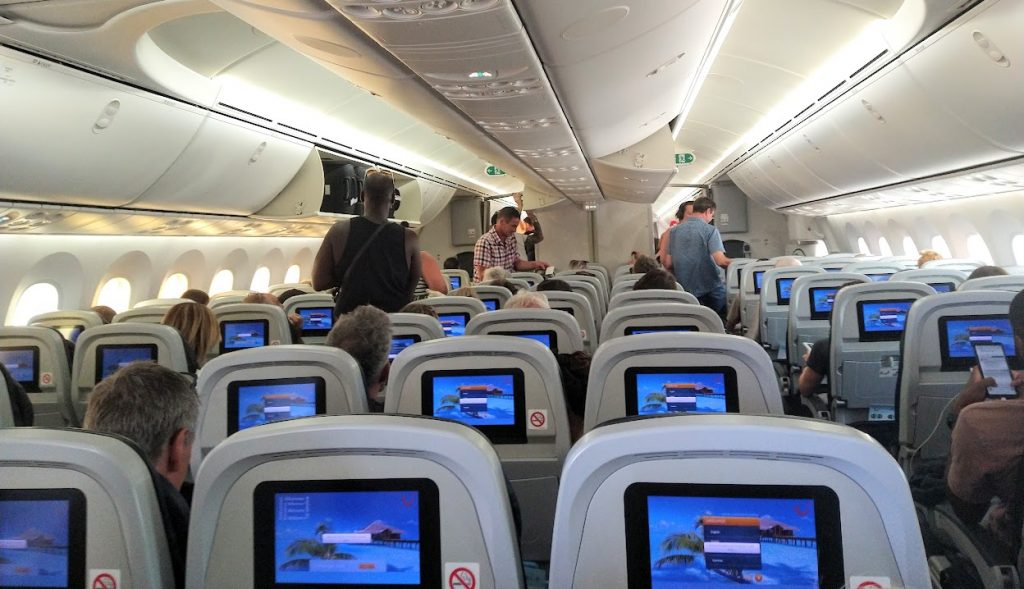 What to Watch on UK television – Ilha do Sal
New episodes of Jane's latest series have been airing on Thursday evenings, and Cape Verde with Jane McDonald airs on Thursday, May 11th at 8 pm on Channel 5.
While on Sal, Jane and the film crew stayed at 'The Robinson Club Cabo Verde'. Watchers of this episode may recognise a number of places and people on the island. Link: What to Watch
Important information – Health and travel insurance
In this circulation of the News from Sal Island – May 2023, I have focused on insurance cover. All nationalities should be responsible for their own medical and travel insurance cover protection.
For those that have already read this page, I will add some links which you may wish to look at, since posting this page in May:
June 2023: WHICH – INSURANCE REVIEWS: https://www.which.co.uk/money/insurance/travel-insurance/travel-insurance-reviews/best-and-worst-travel-insurance-ad1xp1C7eKFR
I can only recommend that people living, or coming to spend long periods of time in Cape Verde take precautions. People should ensure they have, or take out, adequate insurance cover. This is needed when they need to seek emergency assistance in Cape Verde and/or in other countries. I've had experience of having to assist, together with others, in giving support in emergencies to friends who needed help. Believe me, nothing was or is straight forward! Every emergency is different and, so are the personal arrangements for insurance cover. It's clearly apparent that those without any personal health or travel insurance, will suffer the most on these occasions. Expats in a foreign country maybe unprepared as to how they can help during an emergency. The language spoken abroad is sometimes different to the native language of the patient. Here in Cape Verde, the official language is Portuguese.
INPS (National Institute of Social Security)
A number of people living and working on Sal Island pay INPS. This will in some circumstances, provide some financial support and help for medical or other assistance. Those without any type of cover, may find that e.g. the British Embassy will not be able help. The patient may need other help to pay for travel or operation and other related expenses . These could include aftercare, hotel accommodation, medical support and the day to day living expenses during recovery. LINK: https://inps.cv/home-page/
Hospitals in Cape Verde
There are some small and medium+ sized hospitals in Cape Verde. However, some people may need operations or treatments performed at the bigger hospitals. Cape Verde has two larger hospital facilities, one on the island of Santiago, the other on Sao Vicente Island. Both of these hospitals have better facilities, equipment and additional medical staff. Some smaller treatments may be possible on Sal.
Transportation to another Island
It may not always be possible for the patient to travel in the sitting position. Some patients may need to travel in the horizontal position. On some occasions, a patient may need a private plane to transport a patient in the prone position. They may also need a medic to accompany them during the flight. A patient may also be able to travel on a regular flight in the prone position, along a row of 6 seats. There may be the possibility that a patient could travel by boat to Santiago. However, I can't provide factual info, as it depends on the reality of each situation! Each situation would obviously have an effect on the costs to be incurred.
Challenging and complicated
It has remained a challenging and complicated time for one expat and, those who are trying to assist her. It's difficult here to obtain the appropriate medical assistance without any medical or health insurance or funding. The expat has been in the hospital in Espargos for over 2 weeks with a broken/fractured femur which needs to be operated on. In the meantime, friends continue to explore options. A family member of the person in hospital has now set up a 'GoFundMe' page.
All those involved with trying to help, could have written a book on the difficulties and frustrating circumstances they have faced. There have also been two attempts to fly her back to UK during this period.
Things could have been different with the right insurance cover arrangements in place. It's only when things happen and are out of your control, that you miss the things you took for granted. It's worrying for those trying to help someone in that predicament and extremely frightening and upsetting for the expatriate. However, please note, those with adequate cover should be fine!
For more information on the British expat that needs help, please visit the 'GoFundMe' link at the bottom of the page.
If you know of others that may be interested in this news circulation, please feel free to share.
OTHER LINKS:
Global Health Insurance Card : British Nationals should check out the following on the Government website: https://www.gov.uk/global-health-insurance-card
Consular support for British Nationals : https://www.gov.uk/foreign-travel-advice/cape-verde
Useful resources : https://expatscapeverde.com/useful-resources-links-and-literature/
Google pics/ Jan – end April 2023 : https://photos.app.goo.gl/BpXWJTyAvLDZD5JQ8
Facebook: https://www.facebook.com/cheryl.thomas.cvtips
Cape Verde Tips website : https://www.capeverdetips.co.uk/companies/wedding-package-simplicity
GoFundMe: https://gofund.me/2bc1a87b